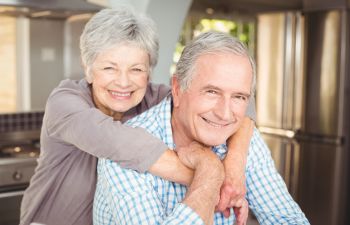 If you are considering dental implants, you must know that the process involves both your dentist and your body's response. A critical stage of implant dentistry is the healing period after the implant is surgically placed. During this time, a process must occur within your own body to secure the implant – called osseointegration.
Osseointegration is a biologically driven process that is essential to your dental implant success. This refers to the bone connection that occurs between the surgically placed titanium post and your existing jawbone. Since the titanium post of a dental implant is what represents the artificial tooth root, this must securely attach to the jawbone for successful, long-term implant function. If the implant doesn't properly fuse to the jawbone, the process can't continue.
The biology of osseointegration is what allows the implant to actually fuse to the jawbone over a period of time. The bone attaches itself directly to the titanium post and continues to grow around it. Your dentist determines the timing of osseointegration. However, the length of the process is based on several factors, including where the implant is in your mouth. Typically, the lower jawbone takes about 2 to 3 months while the upper jawbone may need 3 to 6 months. The state of your jawbone also influences how quickly the bonding process will take. Once osseointegration has successfully occurred, the implant is ready to be completed with a dental restoration.
At a closer glance, osseointegration is a remarkable and dynamic biological process that involves the chemical stabilization between the calcium in the bone and the titanium atoms of an implant. It is important to note that osseointegration relies on direct contact with the bone, without a layer of scar tissue, cartilage or other intervening soft tissue. This bond or connection between implant and bone must be at 100% to be termed osseointegration.
To learn more about osseointegration and how it influences your dental implant success, call 1899 Dental Implant. We are proud to give our patients such an advanced and highly sophisticated solution to missing teeth.
Posted on behalf of 1899 Dental Implant
2733 Elk Grove Blvd #160
Elk Grove, CA 95758
Phone: (877) 468-1899
Monday - Thursday 7:30 AM – 6:00 PM
Friday 7:30 AM – 4:00 PM
Saturday 8:00 AM – 5:00 PM
Sunday - Closed