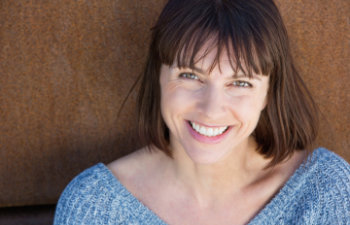 At 1899 Dental Implant in Elk Grove, we are committed to staying at the forefront of dental innovations and providing our patients with the most advanced and effective treatment options. One such breakthrough in dental implantology is the zygomatic dental implant. This revolutionary technique has transformed the lives of countless patients who have experienced severe bone loss in their upper jaws, offering them a reliable and permanent solution. In this blog post, we will delve into the world of zygomatic dental implants, explaining what they are, how they work, and why they have become a game-changer in modern dentistry.
Understanding Zygomatic Dental Implants
Zygomatic dental implants are a sophisticated alternative for patients who have insufficient bone density in their upper jaw to support traditional dental implants. These implants take advantage of the dense zygomatic bone, which is located near the cheekbones. By anchoring the implants into the zygomatic bone, we can bypass the need for bone grafting procedures, which are often required to augment the jawbone's volume before traditional implants can be placed.
The Procedure at 1899 Dental Implant
The placement of zygomatic dental implants is a highly specialized procedure that requires the expertise of one of our skilled oral surgeons at 1899 Dental Implant. The treatment plan begins with a thorough examination, including advanced imaging techniques such as 3D cone beam computed tomography (CBCT) scans, to assess the jawbone structure and determine the ideal implant placement.
During the surgery, we will make small incisions in the gum tissue and carefully insert the zygomatic implants into the zygomatic bone. Since this technique involves anchoring the implants into a dense bone structure, it provides a stable foundation for the replacement teeth, even in cases of severe bone loss. Once the implants are securely in place, temporary or permanent prosthetic teeth can be attached, restoring both the function and aesthetics of the patient's smile.
Benefits of Zygomatic Dental Implants
No Need for Bone Grafting: Zygomatic dental implants eliminate the need for bone grafting procedures, which can be time-consuming, costly, and require additional healing time. By bypassing this step, patients can undergo implant placement and restoration in a more streamlined and efficient manner.
Immediate Results: In many cases, zygomatic dental implants allow for immediate teeth placement, providing patients with a functional and beautiful smile right after the procedure. This immediate improvement in both appearance and oral function can significantly enhance the patient's quality of life and self-confidence.
Suitable for Severe Bone Loss: Zygomatic dental implants are particularly beneficial for patients with severe bone loss in the upper jaw. Even those who have been told they are not candidates for traditional implants due to inadequate bone density can often be successfully treated with zygomatic implants.
Long-Term Success: Zygomatic dental implants have shown excellent long-term success rates. When properly cared for, these implants can last a lifetime, providing patients with a durable and reliable solution for missing teeth.
Schedule Your Consult for Zygomatic Implants in Elk Grove
Zygomatic dental implants have revolutionized the field of implant dentistry, offering a groundbreaking solution for patients with significant bone loss in their upper jaws. At 1899 Dental Implant in Elk Grove, we are proud to provide this advanced treatment option, restoring smiles and improving lives. If you are struggling with bone loss and have been told that you are not a candidate for traditional implants, we encourage you to schedule a consultation with our experienced dental team. Let us help you explore the possibilities of zygomatic dental implants and find the solution that best fits your needs and desires.
Posted on behalf of 1899 Dental Implant
2733 Elk Grove Blvd #160
Elk Grove, CA 95758
Phone: (877) 468-1899
Monday - Thursday 7:30 AM – 6:00 PM
Friday 7:30 AM – 4:00 PM
Saturday 8:00 AM – 5:00 PM
Sunday - Closed