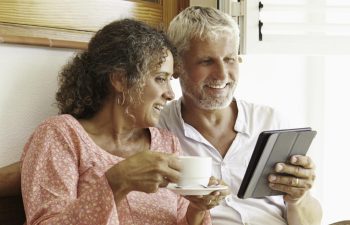 When getting dental implants, it is common to have some questions about the procedure and process. One of the most common questions we get at 1899 Dental Implant is "will I need bone grafting for a dental implant?"
Dental Implants Require Healthy Bone Levels
The health of your jaw bone matters tremendously when getting dental implants. Implants are surgically placed in your jaw and need enough bone to help hold them in place. Unfortunately, some people don't have a healthy foundation of bone that can successfully support them. That doesn't mean your excluded from this gold standard option of teeth replacement. It does mean, however, that you may need a bone grafting procedure first.
What Are Bone Grafts for Dental Implants?
Bone graft is FDA-approved material placed into a tooth socket or over weak areas of bone in a brief surgical procedure. The graft material may come from a bone in your own body (autograft), dried animal bone (xenograft), or another person's bone (allograft). Grafting is typically performed a few months before getting an implant to ensure the site healed and stable enough to support the titanium post.
Reasons Why Bone Grafting is Needed
Grafting is used to rebuild areas of your jawbone that don't currently have enough healthy bone structure. Bone loss in the jaw can occur from the following:
Congenital conditions
Denture wear
Gum disease
Trauma
Resorption
Tooth extractions
Only your dentist can tell you if you have enough bone in your jaw for dental implants. At 1899 Dental Implant, we use advanced 3D imaging to carefully evaluation the density and height of your bone and other structures that will support your dental implants. If you require bone grafting, we will guide you through the best treatment approach.
Posted on behalf of 1899 Dental Implant
2733 Elk Grove Blvd #160
Elk Grove, CA 95758
Phone: (877) 468-1899
Monday - Thursday 7:30 AM – 6:00 PM
Friday 7:30 AM – 4:00 PM
Saturday 8:00 AM – 5:00 PM
Sunday - Closed