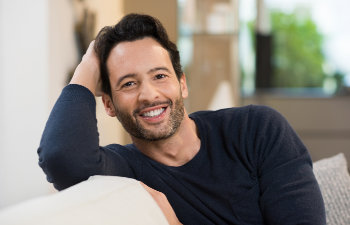 Dental implants have revolutionized the field of restorative dentistry, providing patients with a durable and natural-looking solution for missing teeth. However, the success and longevity of dental implants depend not only on the implant itself but also on the abutment used to support the prosthetic tooth or crown. Many dental practices opt for stock abutments due to their convenience and cost-effectiveness. However, at 1899 Dental Implant in Sacramento, we believe in providing our patients with the best possible outcomes. In this blog, we'll explore the downsides of stock abutments and shed light on how custom implant abutments can resolve these issues.
The Downside of Stock Abutments
Limited Customization: Stock abutments come in predetermined sizes and shapes, which might not perfectly match the patient's unique oral anatomy. This limitation can lead to compromised aesthetics and functionality, making it challenging to achieve an optimal fit.
Suboptimal Aesthetics: Stock abutments are mass-produced, which means they may not blend seamlessly with the surrounding natural teeth. As a result, patients may feel self-conscious about their smile, defeating the purpose of having a dental implant.
Potential for Complications: Stock abutments may not provide a precise fit, leading to potential complications such as bacterial leakage, bone loss, and implant failure over time.
Limited Materials: Stock abutments are often made from a limited selection of materials, which may not be suitable for all patients. For example, patients with allergies to certain metals may experience adverse reactions when using stock abutments.
Inefficient Bite Alignment: Since stock abutments lack customization, achieving proper bite alignment can be challenging. An ill-fitting abutment can result in discomfort and difficulty with chewing and speaking.
Custom Implant Abutments Make an Ideal Solution
Tailored to Your Anatomy: Custom implant abutments are designed to match the patient's specific oral anatomy, ensuring a precise and snug fit. This level of customization enhances the overall stability and longevity of the dental implant.
Superior Aesthetics: With custom implant abutments, dental professionals can create prosthetics that seamlessly blend with the natural teeth, achieving a flawless smile that boosts the patient's confidence.
Improved Functionality: Custom abutments promote better oral function by ensuring proper bite alignment, reducing the risk of discomfort or complications in the future.
Biocompatibility: By utilizing materials that are compatible with the patient's unique needs, custom implant abutments minimize the risk of allergic reactions and other complications.
Long-Term Investment: While custom implant abutments may have a slightly higher initial cost than stock abutments, they provide a long-term investment in oral health and aesthetics. Patients are more likely to experience fewer issues and achieve a beautiful, functional smile for years to come.
Learn More from a Trusted Implant Dentist in Elk Grove
At 1899 Dental Implant, we believe that each patient deserves a personalized and effective solution for their dental needs. Custom implant abutments offer numerous advantages over stock abutments, ensuring optimal aesthetics, functionality, and longevity of dental implants. If you're considering dental implants, we encourage you to explore the benefits of custom implant abutments and discuss this option with our experienced dental team.
Posted on behalf of 1899 Dental Implant
2733 Elk Grove Blvd #160
Elk Grove, CA 95758
Phone: (877) 468-1899
Monday - Thursday 7:30 AM – 6:00 PM
Friday 7:30 AM – 4:00 PM
Saturday 8:00 AM – 5:00 PM
Sunday - Closed