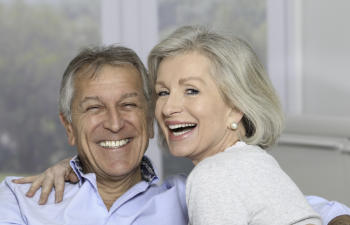 Dental implants have remained the top choice for replacing missing teeth since their North American introduction in 1982. Since then, implant dentistry has improved drastically in terms of technology, materials and results. If you are in the market for dental implants, you'll quickly discover there is more than one product or system on the market. Choosing your specific dental implant should be based on the professional advice from your dentist as well as your personal needs in tooth replacement.
Consider the following factors when investing in implant dentistry:
Dental Implant Materials
It's okay to ask your dentist which material they use in their dental implants. Some dentists, such as those at 1899 Dental Implant, offer more than one option in implant material. Titanium
Ceramic and Zygomatic are the main three main materials that are used in the construction of dental implants. Each material offers a unique success rate and longevity prediction. While not every dentist is qualified to offer Zygomatic implants, these are ideal for patients who have poor bone quality.
Qualifications and Experience of Your Dentist
Implant dentistry is a very specific and advanced field of dentistry. Dental implants will replace the natural teeth you once had – for the rest of your life. It also involves a very precise and important process that is achieved over the course of several months. Don't rush when it comes to choosing a dentist to rebuild your smile with dental implants. Find a dentist who you are comfortable with, who offers the latest materials and technology in implant dentistry and one who holds appropriate qualifications and experience in this field.
Availability of Repairs and Replacement Components
Even the latest and most durable implant restorations or components can fail. When damage occurs, the last thing you want is to wait for your replacement component. Consider the convenience and availability of implant repairs when making your decision.
Call 1899 Dental Implant Today!
The decision to get dental implants should never be taken lightly. At 1899 Dental Implant, we invite you to do your research and ask questions about the way we rebuild smiles. Call today to schedule your consultation.
Posted on behalf of 1899 Dental Implant
2733 Elk Grove Blvd #160
Elk Grove, CA 95758
Phone: (877) 468-1899
Monday - Thursday 7:30 AM – 6:00 PM
Friday 7:30 AM – 4:00 PM
Saturday 8:00 AM – 5:00 PM
Sunday - Closed