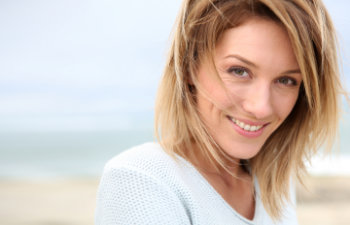 At 1899 Dental Implant in Elk Grove, we believe in providing our patients with innovative and effective dental solutions. In diong so, we proudly offer Immediate Dentoalveolar Restoration (IDR) treatment, a groundbreaking approach to dental restoration for qualifying patients.
What is Immediate Dentoalveolar Restoration (IDR)?
Immediate Dentoalveolar Restoration (IDR) is a cutting-edge dental technique that combines tooth extraction, dental implant placement, and temporary restoration in a single visit. This advanced procedure is designed to restore a patient's smile immediately after tooth extraction, eliminating the need for a waiting period or additional appointments.
Who is a Candidate for IDR Treatment?
IDR treatment is suitable for individuals who require tooth extraction due to various reasons, including decay, infection, or trauma. Candidates for IDR treatment typically have sufficient bone volume and quality in the extraction site to support a dental implant. At 1899 Dental Implant, we will conduct a comprehensive evaluation and assess your oral health to determine if you are a suitable candidate for IDR treatment.
Benefits of IDR Treatment
Our Elk Grove patients can choose IDR for the following benefits:
Time Efficiency
One of the primary advantages of IDR treatment is the significant time savings it offers. Traditional tooth replacement methods often involve multiple appointments and waiting periods for healing and restoration. With IDR treatment, you can have a tooth extracted, a dental implant placed, and a temporary restoration attached all in one visit. This means less time spent in the dental chair and a faster path to a complete, functional smile.
Immediate Results
IDR treatment provides immediate results, allowing you to leave our office with a fully functional temporary tooth restoration on the same day as your tooth extraction. This means you can eat, speak, and smile confidently without having to wait for an extended healing period.
Preservation of Bone and Gum Tissues
IDR treatment aids in preserving the bone and gum tissues in the extraction site. By placing a dental implant immediately after tooth extraction, the natural contours of the tooth socket are maintained, which helps prevent bone loss and gum recession. This preservation of tissues can contribute to better long-term oral health and ensure a more aesthetic and natural-looking final restoration.
Enhanced Aesthetics and Functionality
IDR treatment not only restores the functionality of your teeth but also enhances the aesthetics of your smile. The temporary restoration attached to the dental implant provides a natural-looking and pleasing appearance, allowing you to regain your confidence and enjoy a beautiful smile during the healing process.
Improved Patient Experience
IDR treatment offers a more streamlined and convenient patient experience. By combining multiple steps into a single visit, you can avoid the inconvenience of frequent dental appointments and prolonged treatment periods. IDR treatment also reduces the need for wearing uncomfortable temporary appliances, giving you a comfortable and seamless transition to your final restoration.
Learn if You Qualify for IDR in Sacramento
Immediate Dentoalveolar Restoration (IDR) treatment is revolutionizing the field of dental restoration by offering patients a convenient, time-efficient, and aesthetically pleasing solution. If you are in need of tooth extraction and tooth replacement, IDR treatment may be an ideal option for you. Our skilled team at 1899 Dental Implant is dedicated to providing comprehensive dental care, including the latest advancements in dental implant technology. Schedule a consultation with us today and discover how IDR treatment can transform your smile and restore your oral health with remarkable efficiency.
Posted on behalf of 1899 Dental Implant
2733 Elk Grove Blvd #160
Elk Grove, CA 95758
Phone: (877) 468-1899
Monday - Thursday 7:30 AM – 6:00 PM
Friday 7:30 AM – 4:00 PM
Saturday 8:00 AM – 5:00 PM
Sunday - Closed